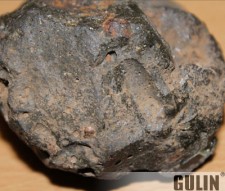 Slag of steel plant of furnace containing 10 to 20% pure metal but discharged in the form of slag or waste product due to improper operation But the slag of steel plant is no more the waste product !because our crusher separator plant is simple & efficient source of purifying metal from slag or furnace waste.
Slag Processing Plants
There are many processing plants those involved in slag processing plant. It needs to be separated by crushing and screening processing plant. First the slags need to be crushed by impact crusher, and then conveyed to ball mill by belt conveyor for grinding. And the materials may need to be re-grinded by high pressure mill. Then flotation separator will be used to concentrate the iron and other useful materials. Gulin is a professional manufacturer and supplier of crushing, grinding and sand making machines. We could provide whole set of slag processing equipment with high quality and performance, we have installed these plants in many countries all over the world. Gulin slag processing equipment is well received in the world mining and construction market. If you are interested, please contact us for more information.
There are many machines used for slag processing. The main machines are the series of crusher machines. The main crushers consist of jaw crusher, impact crusher, European version impact crusher and cone crusher, ball mill, vertical roller mill, separation machine and the auxiliary equipment etc. The much more advanced process machines for slag are hydraulic cone crusher and European impact crusher.
The slag processing production line mainly consists of jaw crusher, VSI crusher, vibrating screen, washing machine and belt conveyor. The VSI slag crusher in our company absorbs the technical advantages of domestic and foreign similar products and is also a new type crusher that cleverly combines the principle of PL and PLST. It can make the efficiency higher and the cost lower.
Commonly Used Machines
| No. | Products | Photo | Info. | Operating |
| --- | --- | --- | --- | --- |
| 1. | (PEW) Jaw Crusher | | PEW series Jaw crusher features big crushing ratio, reliable operation, easy maintenance and low operating cost… | View Details>> |
| 2. | (HPC) Cone Crusher | | Base on the latest technology and decades of years' producing experience, Gulin designed the HPC series cone crusher… | View Details>> |
| 3. | (PFW) Impact Crusher | | Base on the plentiful experience of producing and marketing of impact crusher, Gulin R&D institution designed the PFW series impact crusher… | View Details>> |
| 4. | (CS) Cone Crusher | | Comparing with other kinds of crushers, CS Series spring cone crusher is quite excellent in hard material crushing and the final product has good sharp… | View Details>> |
| 5. | (LM) Vertical Mill | | According to customers' requirements, Gulin success in absorbing foreign experience and world-advanced technology, and in producing our vertical products… | View Details>> |
| 6. | (MTW) Milling Machine | | This MTW series milling machine is designed by our experts, according to collected advices from customers' long-term experiences… | View Details>> |
| 7. | (SCM) Ultrafine Mill | | For almost 30 years, Gulin has being specializing in all facets of grinding mill design and maintenance. SCM series ultrafine mill is specially designed for super fine powder grinding… | View Details>> |
| 8. | (VSI) Crusher | | Gulin VSI Series vertical shaft impact crusher is designed by reputed German expert of Gulin and every index is in world's leading standard… | View Details>> |
| 9. | Mobile Crusher | | Mobile crushers are loaded on their own crawler tracks or towed by truck horse when transported over longer distances to a new location… | View Details>> |