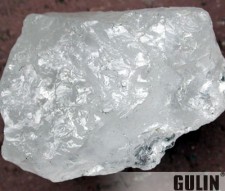 Quartz processing line play an important role in quartz production industry. Gulin Machinery supply crushers, grinding mills, screens etc. for the work.
Gulin supplies quartz mining equipment and support that you need to build and sustain your quartz processing application in the most profitable and viable ways that you require.
Quartz sand is the mainly production of quartz application. It is crushed by crushing plant from quartz, tridymite, cristobalite. The complete quartz crushing and screening plant ensure high process efficiency, combining fieldwork with our engineering expertise results in a specific system that delivers the desired end products in a profitable way.
Silica micropowder is another application. In the grinding plant, quartz is grinded into powder with required fineness.
Gulin has set up the quartz processing plant in Gujarat, Rajasthan, Pakistan, Punjab and Nigeria. The silicon quartz machine is used in mining, crushing, grinding process for quartz sand mine extraction and quartz powder making plant. Gulin can offer types of quartz stone crusher, grinding mill for quartz processing plant.
Quartz crushing line
Quartz sand crushing plant is widley used to process all kinds quartzite rock, quartz sand etc. Gulin Machinery offers crushing & screening plant for the clients' operators.
Gulin crushing and screening equipment is engineered for maximum productivity. We offer advanced, rational solutions for any size-reduction challenge, stationary or mobile. We can upgrade existing plants, deliver complete solutions and effect turnkey installations. We also supply individual crushers and screens, as well as key components and a wide range of consumables.
The quartz crushing and screening plant includes three stage: coarse crushing, fine crushing and sand making. Every stage has different quartz processing machine, in the coarse crushing, jaw crusher is used to crush quartz into small sizes. In fine crushing process, cone crusher is used as finer crusher for smaller quartz particles. After these two crushing process, small quartz particles enter into the sand making machine to make sand.
As a stone crusher manufacturer in China, Gulin can offer types of rock crushers for quartz stone mining, such as small or large jaw crusher, secondary impact crusher, tertiary cone crusher and mobile crusher. Gulin can also design quartz crusher plant flow chart and vibrating screen for quartz sand production line.
Quartz grinding plant
Quartz powder grinding equipment consists of ball mill, raymond mill, vertical mill, trapezium mill, ultrafine grinding mill etc. All of the grinding mills can produce high quality quartz powder from the crushed rocks !
Quartz Grinding is the required process when size reduction of below 5-20 mm is needed. Grinding is a powdering or pulverizing process, and it can use three methods: tumbling, stirring or vibration. Gulin supplies the right grinding solution to every method and application.
Gulin designs and manufactures a comprehensive line of grinding equipment as mills, classifiers, and related accessories for both wet and dry grinding systems. We offer a complete spectrum of engineering services, including testing, process design, installation, commissioning, start-up, and continuous lifetime product support services.
Gulin has built the quartz grinding plant in Saudi Arabia and Australia. These quartz powder making plant is made of stone crusher, ball mill, vibrating screen. Ball mill is the main quartz stone grinding machine used for grinding Gravel, Sand, and Powder. The quartz powder production line can produce 8 x 20 mesh, 12 x 30 mesh, 30 x 50 mesh, 100 mesh and finer, mesh and finer, and 325 mesh and finer
Commonly Used Machines
| No. | Products | Photo | Info. | Operating |
| --- | --- | --- | --- | --- |
| 1. | (PEW) Jaw Crusher | | PEW series Jaw crusher features big crushing ratio, reliable operation, easy maintenance and low operating cost… | View Details>> |
| 2. | (HPC) Cone Crusher | | Base on the latest technology and decades of years' producing experience, Gulin designed the HPC series cone crusher… | View Details>> |
| 3. | (PFW) Impact Crusher | | Base on the plentiful experience of producing and marketing of impact crusher, Gulin R&D institution designed the PFW series impact crusher… | View Details>> |
| 4. | (CS) Cone Crusher | | Comparing with other kinds of crushers, CS Series spring cone crusher is quite excellent in hard material crushing and the final product has good sharp… | View Details>> |
| 5. | (LM) Vertical Mill | | According to customers' requirements, Gulin success in absorbing foreign experience and world-advanced technology, and in producing our vertical products… | View Details>> |
| 6. | (MTW) Milling Machine | | This MTW series milling machine is designed by our experts, according to collected advices from customers' long-term experiences… | View Details>> |
| 7. | (SCM) Ultrafine Mill | | For almost 30 years, Gulin has being specializing in all facets of grinding mill design and maintenance. SCM series ultrafine mill is specially designed for super fine powder grinding… | View Details>> |
| 8. | (VSI) Crusher | | Gulin VSI Series vertical shaft impact crusher is designed by reputed German expert of Gulin and every index is in world's leading standard… | View Details>> |
| 9. | Mobile Crusher | | Mobile crushers are loaded on their own crawler tracks or towed by truck horse when transported over longer distances to a new location… | View Details>> |