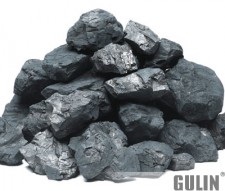 Gulin Machinery is a specialist manufacturer of Coal beneficiation plant. It supplies a variety crusher equipments and also design complete pair of Coal beneficiation plant in line with the requirements of consumers. Our Coal beneficiation plant have exported to numerous countries around the world.
Coal beneficiation equipment
For coal mill, you have several types to choose. Ball mill is widely used in mineral grinding mill industry. Ball mill has simple structure, low cost, high capacity and convenient maintenance.
Vertical coal mill is also called LM series vertical roller mill, and is also widely used in mineral grinding mill industry. Vertical coal mill is big in appearance with high capacity. Raymond Mill is the eary grinding mill, but now is still used widely.
Coal beneficiation process
About Coal Beneficiation, there are three kinds of processes may be performed at the plants:
(1) Sizing, controlled by a crushing and screening process.
(2)Increasing heating value, by removing noncombustible ash and rock by gravity separation.
(3)Removing or controlling undesirable mineral and chemical componentsby a combination of gravity separation and blending.
After coal comes out of the ground, it typically goes on a conveyor belt to a preparation plant that is located at the mining site.
The plant cleans and processes coal to remove dirt, rock, ash, sulfur, increasing the heating value of the coal. During this coal processing, the used industrial equipment can be called coal processing equipments.
Commonly Used Machines
| No. | Products | Photo | Info. | Operating |
| --- | --- | --- | --- | --- |
| 1. | (PEW) Jaw Crusher | | PEW series Jaw crusher features big crushing ratio, reliable operation, easy maintenance and low operating cost… | View Details>> |
| 2. | (HPC) Cone Crusher | | Base on the latest technology and decades of years' producing experience, Gulin designed the HPC series cone crusher… | View Details>> |
| 3. | (PFW) Impact Crusher | | Base on the plentiful experience of producing and marketing of impact crusher, Gulin R&D institution designed the PFW series impact crusher… | View Details>> |
| 4. | (CS) Cone Crusher | | Comparing with other kinds of crushers, CS Series spring cone crusher is quite excellent in hard material crushing and the final product has good sharp… | View Details>> |
| 5. | (LM) Vertical Mill | | According to customers' requirements, Gulin success in absorbing foreign experience and world-advanced technology, and in producing our vertical products… | View Details>> |
| 6. | (MTW) Milling Machine | | This MTW series milling machine is designed by our experts, according to collected advices from customers' long-term experiences… | View Details>> |
| 7. | (SCM) Ultrafine Mill | | For almost 30 years, Gulin has being specializing in all facets of grinding mill design and maintenance. SCM series ultrafine mill is specially designed for super fine powder grinding… | View Details>> |
| 8. | (VSI) Crusher | | Gulin VSI Series vertical shaft impact crusher is designed by reputed German expert of Gulin and every index is in world's leading standard… | View Details>> |
| 9. | Mobile Crusher | | Mobile crushers are loaded on their own crawler tracks or towed by truck horse when transported over longer distances to a new location… | View Details>> |