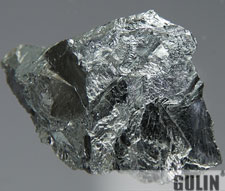 There are both individual chrome mine crushers and complete chromite processing plant for sale. Apart from stationary mining plant, you can purchase portable plant or mobile crusher plant here too. With the large demand for processed materials locally and internationally, and to meet the requirement of miners and quarries, we offer a complete range of fully mobile tracked crushers and screens.
Throughout 30 years existence we have achieved continuous growth and sustainability in our business by providing our customers with high quality products and legendary after sales support. For any questions, contact us today. We will be always here to service for you.
Gulin has set the Chromium Processing Plant in South Africa and Pakistan. From the mining of chromium ore to the crushing, milling process, we design the whole Chromium beneficiation process for concentrate.
Chromium Crushing Plant
For higher capacity, we recommend to you choosing Gulin jaw crusher and cone crusher in your chromium mining plant. By adopting jaw crusher as primary crushing equipment and cone crusher as chromium mine secondary crushers, you can get higher productivity than that of impact crushing plant. PE series jaw crusher is ideally suited to primarily crush chromite. After first crushed into smaller blocks, it's turn of cone crusher.
To avoid some problems in the comprehensive quarry site, you can choose our portable or mobile crushing plant. Furthermore, the compound crusher plant produces larger capacity and reduces operating costs.
Chromium Grinding Mills
As a chrome ore grinding mill manufacturer in China, Gulin can offer types of mills to grind chrome ore. Ball mill is the main chrome milling machine for grinding chromium ore into powder. Raymond mill and vertical mill is also used in Chromium Grinding plant in South Africa, India, Kazakhstan, Zimbabwe, Finland, Iran, Brazil, USA, China, Oman, Pakistan, the Sudan, Malaysia, and Turkey.
Our chromium grinding mills are extremely versatile and adaptable to the most complex of processing demands. Gulin ball mill and rod mills are widely used for chrome mine grinding. Actually the long list of materials which can be processed by our products also includes limestone, fertilizer, dolomite, lignite and gold mine, etc.
Commonly Used Machines
| No. | Products | Photo | Info. | Operating |
| --- | --- | --- | --- | --- |
| 1. | (PEW) Jaw Crusher | | PEW series Jaw crusher features big crushing ratio, reliable operation, easy maintenance and low operating cost… | View Details>> |
| 2. | (HPC) Cone Crusher | | Base on the latest technology and decades of years' producing experience, Gulin designed the HPC series cone crusher… | View Details>> |
| 3. | (PFW) Impact Crusher | | Base on the plentiful experience of producing and marketing of impact crusher, Gulin R&D institution designed the PFW series impact crusher… | View Details>> |
| 4. | (CS) Cone Crusher | | Comparing with other kinds of crushers, CS Series spring cone crusher is quite excellent in hard material crushing and the final product has good sharp… | View Details>> |
| 5. | (LM) Vertical Mill | | According to customers' requirements, Gulin success in absorbing foreign experience and world-advanced technology, and in producing our vertical products… | View Details>> |
| 6. | (MTW) Milling Machine | | This MTW series milling machine is designed by our experts, according to collected advices from customers' long-term experiences… | View Details>> |
| 7. | (SCM) Ultrafine Mill | | For almost 30 years, Gulin has being specializing in all facets of grinding mill design and maintenance. SCM series ultrafine mill is specially designed for super fine powder grinding… | View Details>> |
| 8. | (VSI) Crusher | | Gulin VSI Series vertical shaft impact crusher is designed by reputed German expert of Gulin and every index is in world's leading standard… | View Details>> |
| 9. | Mobile Crusher | | Mobile crushers are loaded on their own crawler tracks or towed by truck horse when transported over longer distances to a new location… | View Details>> |